After weeks of speculation, the heavens have parted and the angels sang and Good Morning America revealed unto us the next Bachelor. That's right, it's HIM!
Why it's *checks internet* Arie Luyendyk Jr. from *checks again* Emily's season!
Are you pranking us right now, ABC? Emily's season was in 2012. We were all too concerned about the Mayan calendar apocalypse to watch The Bachelorette, much less remember who LOST. Also, 5 years in reality show time is like 20 regular years. All relevance is lost!
And do you really mean to sit here and tell me that this who?! is a better choice for Bachelor than Eric?! Eric's storyline last season is TAILOR MADE for this franchise. Eric didn't believe he could be in love until he met Rachel. And even though it didn't work out with her, HIS HEART IS READY. Plus, Eric grew a beard and looks finer than ever. AMERICA'S HEART IS READY.
What's Arie's storyline, besides losing to *checks wikipedia* JEF? (Wait, a man named Jeff but with ONE F won that season???) I mean, he drives a race car, which I guess is cool if you're a 7 year old boy. I can't think of anything racing related without thinking of the critically acclaimed motion picture Talladega Nights: The Ballad of Ricky Bobby, so get ready for plenty of references to that.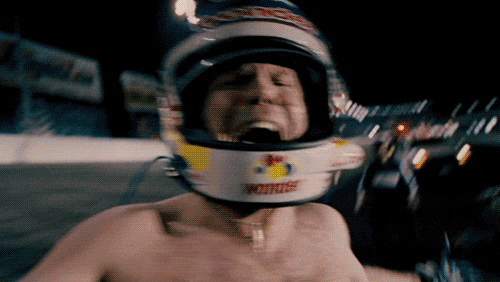 Start your engines for love this January, I guess!
(Side note: I haven't recapped Bachelor in Paradise this week because of some PERSONAL BIZ, but I'll try and get something up tomorrow.)