It's hometowns! This week, Becca's meeting the husband's families in staged rental homes all over the country. There's a lot to cover, so let's get to it!
GARRETT'S HOMETOWN: THE RURAL PART OF CALIFORNIA THAT ISN'T WINE COUNTRY
Look, Reality TV Ph. D is a spoiler-free blog, but I'd be really surprised if Becca didn't pick Garrett at this point. Every time they meet she wraps her appendages around his entire body like the parasite from Aliens. She's a-ok with his two month marriage and constant bashing of his ex. Garrett made her do farm labor on this hometown date and Becca was like "Fun! I could imagine our children riding this dangerous tractor one day!" All together now, friends:
Dicknotized: verb | dick•no•tized | the act of being so into a dumb dude that you overlook all of his very obvious shortcomings and red flags
Plus, despite Becca's perception, REAL LIFE shows us that Garrett's family did not give her a particularly warm welcome. His sister breaks down in tears at the thought of another harpy beast like his ex breaking poor Garrett's heart again. The best his mom can say about the situation is that "we're happy for you if you're happy", which is mom for "WTF ARE YOU DOING WITH YOUR LIFE".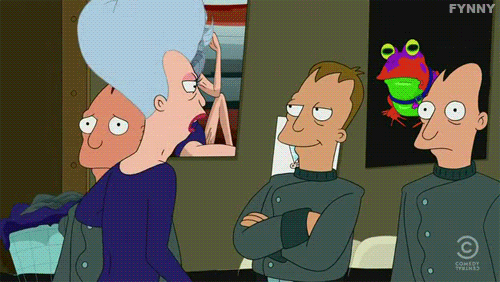 None of this matters, because Becca is all in on this Republican who reminds her of her dad and convinced her that giving up her career to raise children and plant tomatoes is the way to go. Send help.
JASON'S HOMETOWN: BUFFALO, BAY-BEE
A sincere apology to Jason, who I've compared to Chachi this entire season. His hair is still terrible, but BOY WAS THIS A GOOD DATE. Talk about a dark horse in this race to wed a stranger on TV!
Jason takes Becca to Buffalo, NY. It's so cold there they invented spicy buffalo wings to keep warm. The first stop on their date is a wing eating contest. It's the first solid food anyone's been allowed to eat all season.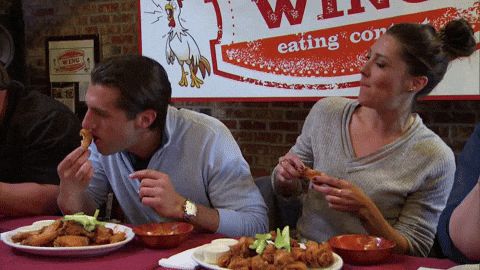 Then they "get their own hockey rink, bay-bee!" No human has ever been more excited to ice skate than Jason. He calls Becca "Beckster" while they attempt to play hockey and I don't hate it! I do hate that they make out on a moving zamboni though. Let that poor man do his job in peace!
At dinner, Becca meets Jason's parents, his brother Steven, and Steven's husband Billy. Jason's admiration of his brother and brother-in-law is really awesome and sweet to see. For looking like the bad guy in an 80's teen movie, Jason is seemingly a good dude on the inside!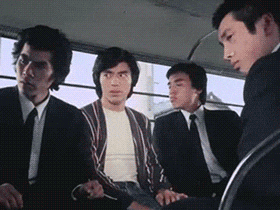 Steven encourages Jason to tell Becca how he really feels, since there's not much time left in the production schedule. Jason takes his brother's advice and tells Becca he's in love with her. They make out on the front stoop of his parents' house.
BLAKE'S HOMETOWN: THE COLD PART OF COLORADO
Buffalo, NY looked cold, but it's got nothing on the literal mountaintop where Blake lives. He takes Becca to his high school. Why do dudes keep doing this? You all graduated like ten years ago!! However, Blake cannot overstate the impact his high school years had on his life. Not only was it the place where he learned about his mom cheating on his dad with his basketball coach, he also lived through a school shooting.
OMG. BLAKE.
Becca tears up hearing this. AMERICA tears up hearing this. Blake has been through some shit, but it hasn't ground him down. He is too pure and sweet for this garbage franchise, and Becca better not pick Garrett over him because Blake needs some happiness.
Also, there's a Betty Who concert? I'm getting emotional whiplash from this date.
Becca and Blake go and meet his parents and relatives. I don't know who half these people are, but they're worried about Blake. The potential for a breakup is the biggest concern for Blake's family, since they've seen him heartbroken and don't want that repeated. Blake's mom has the best reaction when Blake tells her that the show's process worked and he's in love with Becca: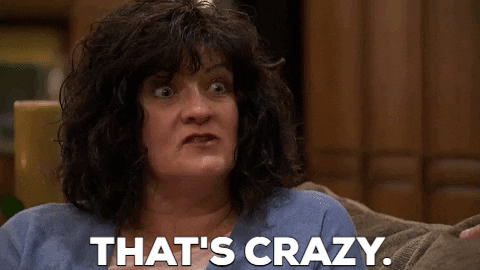 Despite their reservations, Blake's family seems to like Becca. As Blake walks her to the Uber after meeting his family, he tells her he loves her again. For a split second I thought she might say it back and end the show in an unprecedented move, but no dice.
COLTON'S HOMETOWN: THE HOT PART OF COLORADO
Colton also lives in Colorado, but it looks much warmer where he is. (How big is Colorado)? Colton and Becca go to the children's hospital to hang out with kids and bring them presents. It's tremendously sweet and everyone's heart is melted.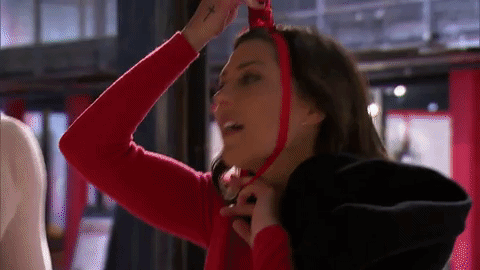 There are 18 people at Colton's house to meet Becca, and I'm unclear on who's who. The main players are his mom and dad. Colton describes his relationship with his dad as more of a "player-coach" relationship, which is one of the saddest things ever typed on this blog.
Coach Dad isn't sure about this whole Bachelorette thing. I'm not sure sure about Coach Dad's paracord bracelet and giant cross necklace. He's giving some major doomsday prepper vibes. Coach Dad isn't really buying that Becca's over being engaged and dumped in a 6 month period, but Colton is convinced they can work it out.
Becca wins over Colton's mom, but can't do the same for Coach Dad. He flat out tells her that if Colton isn't the one for her, she should break up with him now and spare him the heartbreak. Ten minutes later, Colton confesses to Becca that he is for real in love with her. What's a Bachelorette to do?!
ROSE CEREMONY
Back in LA, Becca's girlfriends/castmates show up at her hotel to dish. Fun fact: Jason is a great kisser! "Give him a Fantasy Suite!" one of the girls suggests. FEMALE FRIENDSHIP IS MAGIC.
Becca gushes that Colton told her that he's in love with her, and it's like a knife in Tia's heart. She pulls Becca out onto the balcony and admits that even though they only went on one date, Tia still has feelings for Colton.
Becca doesn't know what to think. Losing a friend over a guy is never worth it (#FACT), but she's into Colton's heart of gold and abs of steel. She ponders this as she changes into a slinky black evening gown which is a massive improvement over her usual bridesmaids dress Rose Ceremony lewk.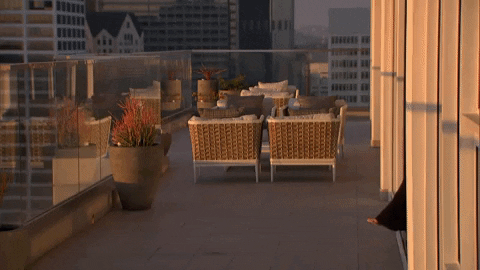 The guys file in and are greeted by Chris Harrison. Colton asks what the deal with the Fantasy Suite is. Chris Harrison is like "It's whatever you want! But mostly it's about boning."
Becca is clearly nervous as she hands out the roses. Because there's justice in the universe, the first rose goes to Blake. Second rose goes to Jason. WHAAAAAT???? Some of the dicknotism has worn off, and Garrett gets a rose dead last. That means Colton is going home.
Colton looks desolate and Becca explains that Coach Dad told her to break his heart now rather than later. His heart is still shattered though! Colton gets into the Uber in a total daze as Becca tells the rest of her husbands that they're headed to Thailand, bay-bee!
Next week: ~FaNtAsY sUiTeS~
UPDATE 7/20/18: AHHHH! A huge thank you to Justine and Natasha from 2 Black Girls 1 Rose for the shout out on this week's podcast! Thank you for making the best content in Bachelor Nation and taking time to check out this blog!!