The Tell All episodes are brazenly useless filler episodes, but Chris Harrison has kids to put through college so here we are. With no linear storyline to recap, here's some RANDOM JUDGING:
WORST DRESSED
Initially this award was going to Connor and his clearance TopShop owl blazer.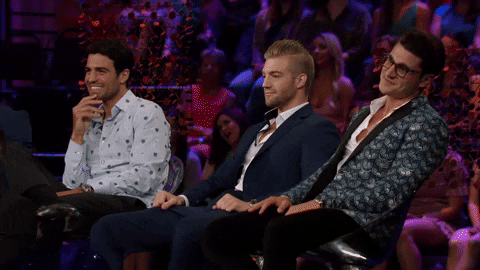 But then Christian (???????????) took his athleisure getup too far and wore his men's Lululemon spin leggings with a velvet blazer and it was just a mess.
Honorable mention goes to Grocery Store Joe, who ironed a pajama shirt but couldn't bother wearing a blazer. We love him anyway!
JORDAN VS. EVERYONE
A montage of all the DUDE FEUDS plays, and most of them revolve around Jordan. "Where do we even start with this buffet?" Chris Harrison asks gleefully. Where indeed!
Jordan came ready to fight, and has some choice words for the dudes: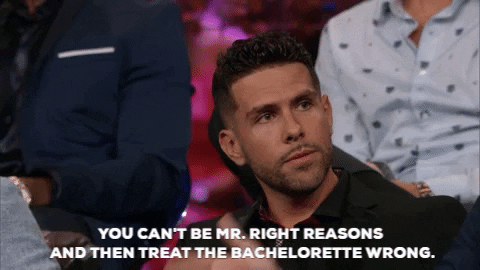 When David tries to jump into the conversation: "You gonna fall in or jump in? Let's go."
On himself: "I can have a good time in a cardboard box."
Watching the clip of himself describing his face as "professionality": [nods approvingly]
On Christian and Kamil, who got cut the first night but are thirsty for screen time: "I'm driving a Rolls Royce, I'm driving by throwing a Slurpee out the window at these guys." (This was just one of many inexplicable metaphors about Rolls Royces.)
On everyone: "Fuck you, fuck you, fuck you, Grocery Store Joe what's up, fuck you."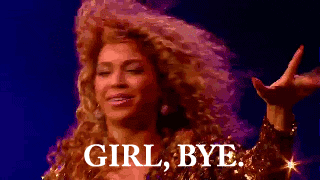 PETTIEST VIDEO MONTAGE
Chris Harrison delights in making the men watch their most embarrassing moments back in front of a live audience. He calls up Grocery Store Joe to talk about how he became beloved by the internet despite being cut night one. Chris Harrison recaps Joe's time on the show with the shortest, saddest video montage ever. It's roughly 30 seconds long, and half of that time Joe is crying. Chris Harrison has the nerve to ask Joe how his time on the show was, to which Joe replies "pretty bad".
Luckily for Joe, he's headed to Paradise!
WILLS REACTION APPRECIATION TIME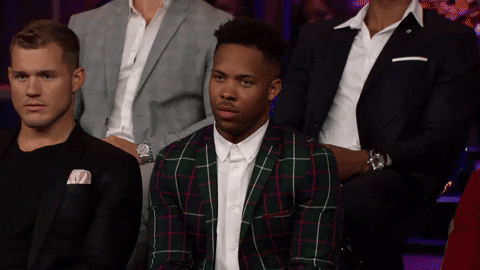 Wills' sharp fashion and kind nature made him stand out from the rest of these gremlins. His reactions to the tomfoolery of this franchise are all of us.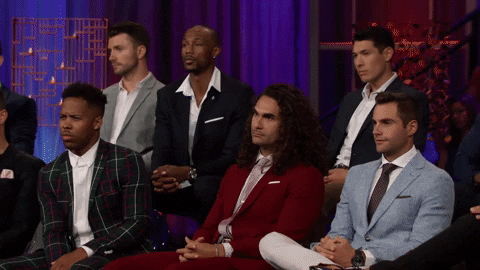 THIRSTIEST
Jean Blanc made a fool of himself on this Yell All from the start. Colton demands an apology on behalf of Becca for Jean Blanc saying that he was falling in love with her, only to be like LOL JK ten minutes later. Jean Blanc goes low and calls Colton a "pussy, despite having never been inside one". Truly the lowest of blows!
By far Jean Blanc's worst moment of the night comes when he goes to apologize to Becca on the hot seat…and also plug his new fragrance line. It's so tacky I could die.
THE NEXT BACHELOR?
Colton gets ample screen time on the Yell All, but spends most of it attacking Jordan for prancing around in a gold speedo. It's a fool's errand, because it's evident that Jordan is utterly shameless and loves the hell out of that gold speedo. Colton's past with Tia comes up quite a bit, and although he denies having feelings for her, a bonkers sneak peak at Bachelor in Paradise suggests otherwise.
The crowd is sympathetic when Colton reflects on how SPOOOOORTS kept him from losing his virginity and forced him to live a lie, but he doesn't come off that charming or memorable in the Yell All.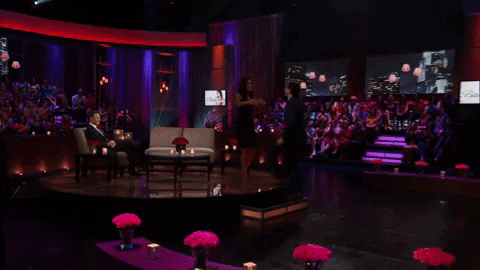 Jason, on the other hand, is READY. He read Twitter and got a haircut, graduating from Chachi to Charles in Charge. He doesn't participate in the dude feuds unless he's acting as a mediator and moral center. His confrontation with Becca is exceedingly civil. As far as we know, he's not on Paradise, so all signs point to him being the next Bachelor, bay-bee!
Next week: THREE HOUR SEASON FINALE oh my lord that's too much
Also next week: Paradise returns with love triangles, babies, Ben Higgins doing some cultural appropriation, dude fights, and an accusation of witchcraft! HOORAY!