Another week, another four hours of problematic BIP to parse through. Although in fairness, I only watched three of them – I've had enough of Chris Harrison pretending that any of these conversations he's mediating about consent and race are helpful. Also, Evan and Carly apparently had an live ultrasound on Chris Harrison's nightmare interview hour, and I cannot think of anything I'd like to see less!
MOVING ON.
Adam (the other dude from Rachel's season who made it inexplicably far) shows up with a date card. The women are excited, because outside of Taylor and Derek it's been more bromantic than romantic here. Actual conversation between Iggy and some other guy:
"I'm super impressed with how jacked you are"
"Honestly you too"
I guess that male friendships are rare on television so we should celebrate the contestants bonding or something? Whatever, Ben Z still hasn't shut up about his dog. THESE DUDES LAME.
Adam takes Raven on a date, which is largely uneventful until he gets attacked by Mothra.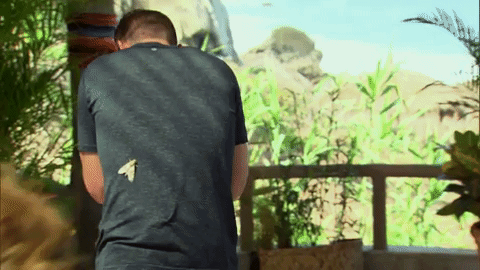 ROSE CEREMONY
Alexis, Paradise's rightful queen, observes that it's taken "three years" to get to the Rose Ceremony. The dudes are dying of rose thirst and make last ditch attempts to impress the women, ranging from boring conversations to blessing tequila shots in Hebrew (Iggy: who told you this was a good idea? GET BETTER FRIENDS). In a bold move, Dean tells Kristina that maybe they shouldn't be a couple and keep their options open in Paradise. Robby's programming tells him to go after Amanda, but she's not into how sweaty he is. SAME, GIRL. The Rose Ceremony shakes out like so:
Taylor gives her rose to Derek
Jasmine gives a rose to Matt
Raven picks Adam
Alexis picks Jack Stone, only because Jorge is gone already
Blonde Danielle gives Ben Z a pity rose
Kristina keeps Dean around, not realizing he just broke up with her
Lacey gives a rose to Diggy
Amanda sees through the sweat and gives her rose to Robby
That means Nick (???), DJ Vinsane, Skippy Shortshanks, and Iggy are out. BYE.
DEAN IS LAME
The next morning everyone is hung over. Ben Z carries a giant rock around the beach for fitness, I guess. Alexis and Jasmine practice their best Rock of Love girl fight choreography in the pool and narrate Taylor and Derek's canoodling like they're on a drunker version of the Great British Bake Off. They're the best part of Paradise so far.
But who should show up but Brunette Danielle (or D.Lo, as they call her)! She strolls onto the beach taped into a sundress and all of the dudes lose their minds.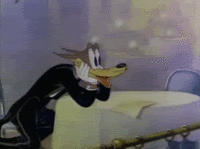 D.Lo is ambushed by all the guys, but ultimately decides to take Dean on her ATV date. Kristina is PISSED, since she just gave him a rose and he's ditching her. Diggy observes that Dean is just doing what every other man would do, and "Say yes to the dress" (aka follow your most basic animal instincts)!
D.Lo trades her revealing dress for shredded up jeans and her and Dean ride ATVs around. They stop to chat but decide to make out instead. Whoops!
Once they head back to the beach, it occurs to Dean to talk to Kristina. While a more sensible man would be honest with Kristina and let her know he was more interested in D.Lo, Dean wants both! He claims that he and D.Lo shared a peck, not a slurp, and pinky swears to Kristina that he'll be honest with her. Kristina interprets this as being back on solid ground with Dean, only to get a rude surprise when later that night he surprises D.Lo with a half-birthday cake (??? why ???).
Alexis, what say you?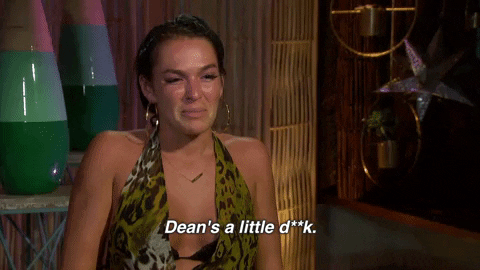 THE SUN STILL RISES
Another morning of Ben Z hauling a rock around the beach. Is this a metaphor? It's probably a metaphor. Anyway, a new girl totters down the stairs.
"My name is Sarah, and you know me from Nick's season!" NO WE DON'T. WHO IS THIS.
The girls remember Sarah better than I do, and they ambush her and encourage her to take Ben Z on her date. He's a dog dad, so he'd be a good human dad! He is very good at carrying heavy rocks! Sarah detects that the girls are pushing Ben Z on her like he's a used car, and she's more into Adam. But so is Raven!
Turns out the three of them have some back story – Raven and Sarah spent the night at Adam's house last time they were in Dallas, and Raven caught the two of them "cuddling" the next morning.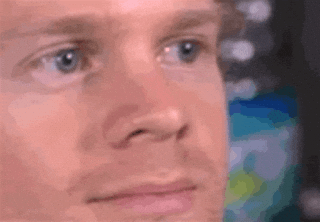 (Is cuddling a euphemism? Do we really believe Adam has a house and doesn't live with 3 roommates?)
Sarah asks Adam on the date despite Raven's misgivings. They drink margaritas and go dancing, and Sarah feels like she's in a Nicholas Sparks novel. "Plus, guacamole comes with everything here!"
JORGE'S TOURGES
Lacey, who no one remembers, is sad because none of the dudes are into her, and seemingly neither are the women! Jasmine describes Lacey as someone who just annoys the hell out of some people, and I'm questioning my entire life over here because Lacey seems…fine? Ok? Applies eyeliner too heavily, but other than that nice enough?
Chris Harrison takes pity on Lacey and gives her a date card. She shops her way around the men, but none of them can be forced to accompany her on the date. YOWCH. Diggy finally accepts, and they are treated to their own private Jorge's Tourges! The trio rides horses down to a secluded beach (fun fact: Jorge was conceived on said beach). Diggy rightfully points out that hanging out with Jorge is the high point of the date. He and Lacey pop some champagne and make out.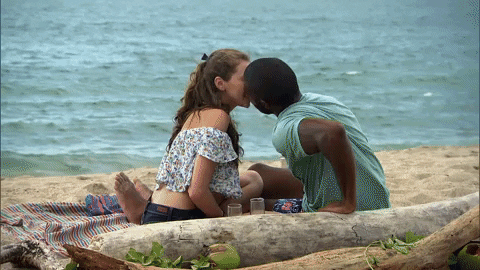 Back on the beach, Blonde Danielle decides to leave Paradise. The dudes are cheesy, and she's really regretting passing up the chance to do humanitarian work in Africa to return to Garbage Island. Plus, the only person she's mildly interested in is Wells, and if they haven't been able to make it work in the four years they've known each other IT AINT GONNA HAPPEN.
Everyone is nearly passed out in the heat until Dominique shows up. I also don't remember her! But she's cute and manages to wake everyone up. Taylor is Dominique's bestie, so she gets right to work hooking her girl up with Diggy. Lacey flips out and sobs alone on some patio furniture. Diggy is feeling Dominique and accepts when she asks him out.
I missed where they go on their date, but it looks like…upstairs, maybe? It's the same patio furniture/hot tub setup as the rest of the resort. Diggy changes his glasses, which I appreciate. They feed each other strawberries and make out in a hot tub.
Downstairs, Blonde Danielle packs her bags and says her goodbyes. Huge LOL at her walking out of Paradise like she only brought one carry-on. "Fall in love and make good choices!" Blonde Danielle tells the rest of the contestants. Wells, her old friend, walks her to her Uber and makes his move. They finally kiss and Blonde Danielle leaves. Could it be that Wells is her one true love???
DOUBTFUL. He stares wistfully as the car drives away before going back to sling tequila shots to the rest of the contestants.