It's the second week of Colton's eventual deflowering, which means date cards are coming. Chris Harrison shows up at the mansion to test his new catchphrase: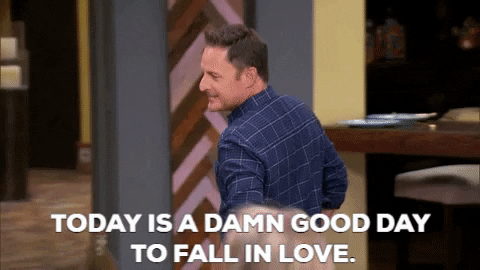 The first group date is Demi, Bri, Tracey, Elise, Nicole, Onyeka, Catherine, and one of several Hannahs.
Demi muses that she developed feelings for Colton the minute she laid eyes on him. Much like how a baby duck imprints on its mother. So romantic!
THEATER DATE
The girls meet Colton at a theater. "I KNEW there'd be a stage!" squeals Demi. For reasons I can't fathom, Nick Offerman and Megan Mullally are here. They're the stars of Parks and Rec and Will & Grace, shows that most of these girls' parents watched.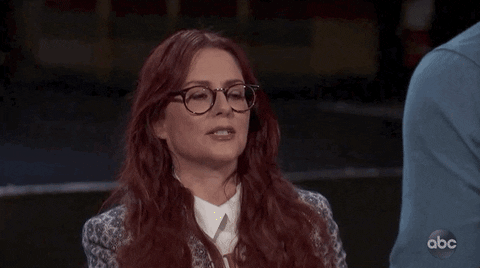 The date is all about the girls sharing one of their ~memorable firsts~ live on stage in front of several hundred people. In case it wasn't clear what that implied, it's ABOUT LOSING THEIR VIRGINITY.
I'd hate to be one of these people who showed up to this theater expecting to see a comedy show but getting this instead. Colton goes first and explains to everyone that might have missed it that, yes, he is a virgin, and yes, he's ok with it. This is his truth, and we're all stuck in it.
Unsurprisingly, public speaking is NOT in most of these girls' wheelhouses. The highlight was Nicole referring to Colton as white bread, which, where's the lie? Demi decides to storm off the stage and forcibly kiss Colton in front of the crowd. Tracey, who at 31 describes herself as a cougar, is SALTY AF over this childish nonsense.
Everyone changes into confusing clerbwear and heads to a hotel bar. Colton chats with Elise, the only contestant to ever have red hair on this show. Elise is also a cougar at the ripe old age of 30 and mentions to Colton that the house is divided along age lines. Wonder if this will be the source of any drama between the contestants??
Baby duckling Demi is feeling confident from her forced smooch, so she grabs the date rose and twirls it around. This is TOO MUCH for Tracey. She pulls Demi aside and explains touching the sacred date rose is against Bachelor bylaws and Demi must be punished. Demi doesn't care, because Tracey is OLD and has a FROWNY FACE (direct quote).
Elise gets the rose after all, so score one for the cougars.
MS. ALABAMA'S DATE
Meanwhile, Ms. Alabama is granted the solo date. It happens to be her 24th birthday, and she's eager to spend it with her future husband Colton before she ages into one of the cougars. They drive a jeep out to the mountains to ride horses and have some scintillating conversations:
"Have you ever seen rock formations like this before?"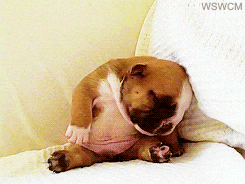 Ms. Alabama is so nervous she can't string together a coherent hot tub champagne toast. Even Colton, likely in the early stages of CTE, picks up on her awkwardness. She's not the Ms. Alabama he remembered from the first night. She's also not wine drunk at this point, which probably has something to do with it.
The date drags on into the evening and dinner is on a yacht. "We're on the deck of a ship!" Colton announces. Ms. Alabama continues to smile nervously. After much prodding to open up and tell Colton and the producers some dark secrets, she reveals that she was once in a long term relationship and lost her virginity to her ex. She's no longer "perfect" and it's killing her inside.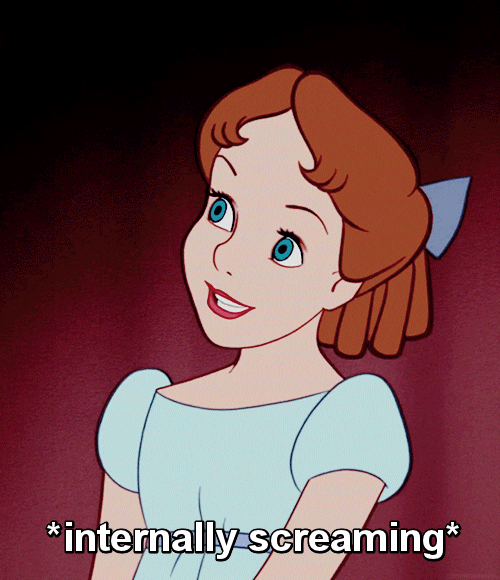 UUUUGGGGGGHHHHHHHHHHHHH. PSA: you have value and worth whether you've slept with 0 people or 100. VIRGINITY IS AN ARBITRARY MORAL BENCHMARK AND DOES NOT MAKE YOU A BETTER PERSON.
Colton gives Ms. Alabama the rose.
SUMMER CAMP DATE
The remaining 40 future wives get shipped off to sleepaway camp for the second group date of the week. Everyone comes dressed in their finest Lululemon, but Colton is wearing jeans and a t-shirt that really highlights his nipples. Chris Harrison wears a long sleeve button up shirt. WHAT IS THE WEATHER HERE.
Also, here comes…Billy Eichner?? This is a record-breaking number of confusing special guests. "I just wanted a guest spot on the Goldbergs," Billy says. Seems legit.
Colton isn't used to Billy's brand of corrosive humor, but I for one CACKLED when Billy asked him if maybe, just mayyyyyybe part of the virgin thing is that Colton's the first gay Bachelor.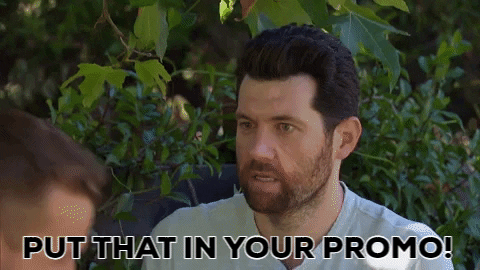 The girls split into teams and compete in camp games like kayaking and three-legged races. Only one team will get to spend the night at camp with Colton, and everyone knows how intimate sleepaway camp is! Judging from the amount of spiders in the old cabins, the real prize is going home. Camping sucks, don't @ me.
Heather, who is very blonde and very long, reveals to Colton that she's both a sex virgin AND a kissing virgin! That definitely won't stop her from getting engaged to him in maybe 5 weeks. She gets the rose.
COCKTAIL PARTY
The next evening is the cocktail party and Rose Ceremony. Tracey decides that she's really got to open up to Colton tonight so he doesn't marry a different lady. Demi, her youthful archnemesis, throws a wrench in those plans by interrupting their conversation in an extremely ~sExy~ chenille bathrobe. This bathrobe unravels Tracey and she storms off to the bunk beds to sob. The other girls are equally gobsmacked.
After Demi gives Colton a backrub, she decides to torment Tracey some more, just for funsies.
"You're one of the most amazing women I know," Demi deadpans to Tracey, who is curled up in a heap of evening gown and tears. It's so insincere and extra on so many levels. LONG LIVE DEMI.
Onyeka levels up her interruption game by blasting an air horn at Colton and Sydney. After Onyeka cuts in, Sydney decides to get revenge by clanging pots together to disrupt their conversation, but she's ignored and just looks foolish.
Side note: What happened to Catherine's dog?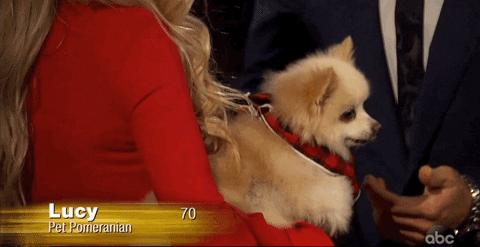 Colton finally dishes out roses to a few dozen girls. Angelique, Alex, Erica and Annie are all headed home, but we know nothing about them so byeeeeee.
Next week: Ms. Alabama and Ms. North Carolina face off!